Customer service is becoming more and more of an important factor for brands on social media. Many users often turn to Twitter when looking to solve an issue with a brand. This is mostly because, until now, Facebook did not offer the right tools for brands to interact with customer feedback.
This is all changing now, as Facebook is introducing several new messaging tools for brand pages.
There's a reason why many Facebook users prefer to communicate through private messaging: it's fast and convenient. And this is also how they want to communicate with businesses.
According to Facebook, over a billion people visit Pages every month looking for more information from businesses. And often, this will take the form of a comment on a post, or a message sent to the page admins. Today, Facebook is officially launching 3 new messaging features to help businesses and customers interact better.
Reply To Comments With A Message
This is probably the new feature businesses will love the most. All social media managers live in fear of bad comments left on their page by angry customers. And often, they hesitate as to how and where to answer. If you reply to their comment, you take the risk of escalating the issue in front of all your fans. If you ignore it, the angry customer will probably escalate it himself.
Facebook will now let page admins reply to comments via private messages. And that changes everything. You get to take the conversation away from the page, and make the customer feel like his request is being dealt with properly.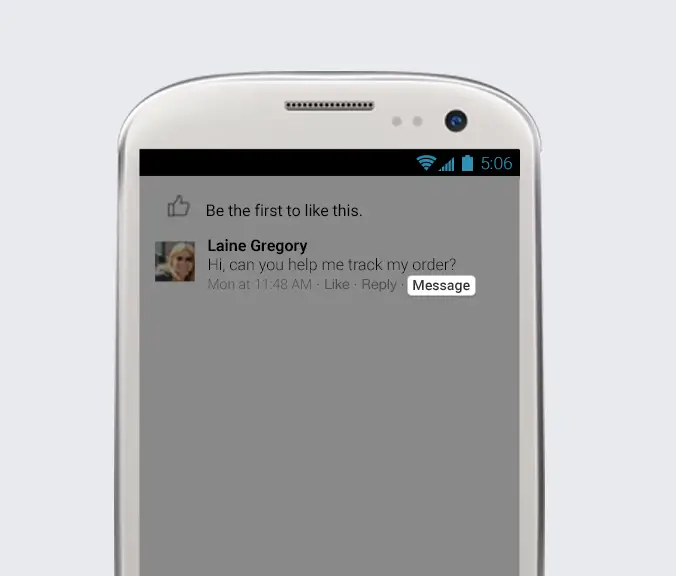 Send Messages To Pages From Ads
Facebook is adding a new call-to-action button for local awareness ads. The new "Send Message" button will now allow people to initiate a private conversation with business pages, directly from a NewsFeed ad.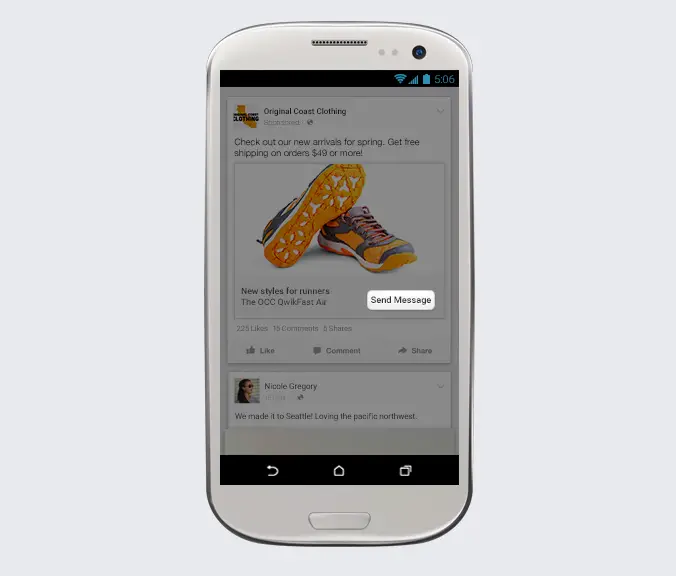 This new button is expected to generate a more direct exchange between people and brands, ultimately leading to driving more sales leads.
Identify The Pages That Respond
Facebook is giving some pretty awesome tools for businesses to interact better with their customers. It was only normal that this came with a counterpart for the customers, right?
A new badge (that has actually been tested across several pages over the last month) will now identify Facebook pages as being "Very responsive to messages" when the respond to 90% of the messages they receive and have a median response time of less than 5 minutes.
This will clearly identify which pages are good at customer service and help people know what to expect in terms of response time. Of course this does not mean page admins must solve any issue in less than 5 minutes, but rather that they should acknowledge a request ASAP.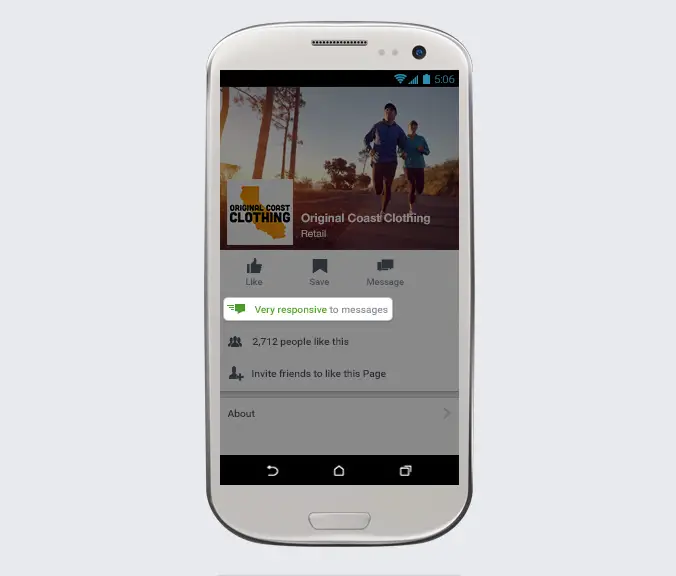 All these tools have one objective: improve the way businesses and people interact on Facebook. My opinion is that it will quickly become a huge social customer service success.
Source: wersm